Click Here
Click Here

Click Here
Click Here

Click Here
Click Here

Click Here
Click Here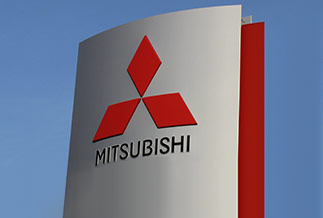 Golden City Mitsubishi – Service
7/9 President St
Kalgoorlie WA 6430
Service: (08) 9021-1699
Service Opening Hours
Mon – Fri 7:30am-5:00pm
Saturday Closed
Sunday Closed
With one of Australia's best service intervals, Mitsubishi genuine service means your vehicle can spend less time off the road and you pay for less services*. Protect your investment by ensuring your Mitsubishi gets the specialist care that only Mitsubishi genuine service can deliver.
It's well worth protecting your investment by ensuring that your Mitsubishi gets the specialist care that only Diamond Advantage genuine service can deliver. Mitsubishi genuine service centres use tools and equipment developed especially for your vehicle and have direct access to the latest upgrades from the manufacturer, ensuring your vehicle is performing at its best.
How often should I get my Mitsubishi serviced?
As a minimum, your Mitsubishi should be serviced in line with Mitsubishi's recommended servicing intervals which are 12 months or 15,000km*. Lancer Ralliart and Lancer Evolution service intervals are 6 months or 5,000 km*. However, depending on how and under what conditions your vehicle is driven, more frequent servicing may be required.
Check the service and maintenance section in your service and warranty booklet to find out when your regular servicing is due and if your vehicle requires more frequent servicing.
*Whichever occurs first.
What's the benefit of Genuine Mitsubishi Servicing?
Taking your vehicle to a Mitsubishi genuine service centre ensures the long-term safety and reliability of your Mitsubishi. Mitsubishi's factory trained service team will ensure your vehicle receives the expert servicing and care it needs. Plus you'll protect the resale value of your vehicle – a full, documented service history is a valuable asset when it comes time to sell.
Is Mitsubishi genuine servicing competitively priced?
Mitsubishi genuine servicing is competitively priced. Mitsubishi offers one of Australia's best service intervals of 12 months or 15,000km* which means you pay for less services over the time you own the car.*
More frequent servicing is required on some specialist vehicles and those operated under specific operating conditions such as frequent short trips, driving in dusty, sandy or salty conditions and prolonged idling or stop-start driving.
If you purchased your vehicle on or after 1st October 2012, your vehicle may also be covered by the Mitsubishi Capped Price Servicing Program which means you'll enjoy scheduled regular servicing costs capped for up to 4 years*.
*Roadside Assist, if extended in accordance with service conditions, is available for a maximum of up to 5 years. Conditions apply. Offer subject to change without notice. Excludes government, rental and national fleet customers.
Will my warranty be affected if I don't use Mitsubishi to service my car?
Mitsubishi recommends that scheduled services are performed by your Mitsubishi dealer. However, services can be carried out by another qualified service provider if the service is performed in accordance with the requirements detailed in your vehicle service and warranty booklet, and using proprietary oils, coolant and fluids where specified.
If servicing is performed in accordance with the requirements your warranty will not be affected.
What happens if non-Mitsubishi approved parts are fitted to my vehicle during a service?
Mitsubishi recommends that only genuine Mitsubishi parts are fitted to your vehicle. If a problem or damage occurs as a result of using non-genuine parts or non-approved fluids or lubricants, your warranty may not cover the component affected or related components.
What happens if I miss or prolong a regular Mitsubishi vehicle service?
Missing a regular service or prolonging time between services increases the risk of premature deterioration of some engine components as a result of reduced lubrication and protection performance.
In addition, if your vehicle has Capped Price Servicing, you may not benefit from the total number of available services under this program. Regular servicing is essential to keep your Mitsubishi operating at its best, so if you miss a service due date, please talk to your Mitsubishi dealer for a solution.